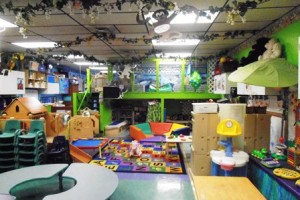 In the Kiddie Junction Educational Institute Toddler room, we encourage independent exploration and allow children to make choices. This helps to develop a child's fine motor, vocabulary, large motor, emotional, cognitive, and physical skills.
We offer a stimulating environment with a variety of manipulatives, books, and other age appropriate toys that are accessible at all times.
We also use the Sign With Your Baby program at the Toddler level to enhance communication. This helps the children to clearly communicate their wants and needs as they continue to develop their vocabulary skills.
Activities Include:
• Breakfast, Lunch & Nutritious Snacks
• A Nurturing & Caring Environment
• Sensory Table
• Constructive Play
• Large Motor Activities
• Daily Art Projects
• Weekly Themed Lesson Plans
We look forward to meeting you and your child!
Call us now at 847-827-5415 or stop in today and find out how
Kiddie Junction can make the most of your child's early learning years!
Putting Early Education on the Right Track!