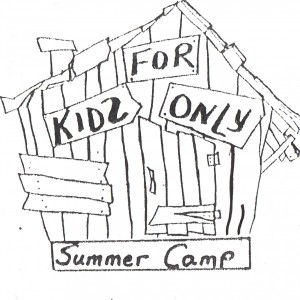 For Kids Only Summer Camp is a supervised day camp right in your neighborhood! With amazing outdoor and indoor activities designed for all age groups, there is always plenty of excitement and fun for everyone!
Program fees include weekly field trips and special events such as:
★ Daily Swimming Lessons
★ Weekly Cook Outs
★ Daily Music
★ Weekly Field Trips (Included in Tuition)
★ Parks
★ Daily Arts & Crafts
★ Daily Nature Hikes
★ Special Days Such as Backwards Day, Olympics, Kids Garage Sale, and "Cream a Counselor," are just a few weekly special events!
This year we're doing a number of sessions to suit your needs. Or you may choose your plan.
Call Kiddie Junction for more details

847-827-5415 or
click on the Brochure Button below to read more!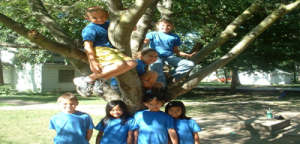 DOWNLOAD NOW!!
Reasons for Choosing For Kids Only Summer Camp
1) Extended Hours
Our hours are from 6am-6pm (including before care)
2) Experience & Friendly Staff
Our staff are experienced in safety and FUN!!! Low teacher to child ratios. We have certified teachers specializing in early childhood education.
3) Cost & Flexibility
We are affordable and flexible. We offer the full 11 weeks, or days that you choose. You are required to wear camp shirts, they can be purchased with registration.
4) Safe Drop off / Pick up system
As the parent you will have to sign your child in and out. If someone else will be picking up your child, we must be notified and that person must present proper id before your child is released.
5) Open Communication
Our camp counselors are always available by phone during camp hours.
6) Open Door Policy
We allow the parents to come and join our camper anytime during the day for daily activities.
7) Education while having fun
We keep the camper educated with safety and with fun. There are special days that the campers go on field trips and other days that campers invite their family to join them. Weekly lesson plans are always available so the parents will know what their child's activities for the week will be. The campers get their daily exercise and fun.
We enjoy many activities that keep their minds and body working. We have Weekly Cook-Outs, Daily Swimming Lessons, Nature Hikes & Parks, Weekly Field Trips, Arts & Craft Projects, Song, Music and Dance. Special Events such as Backwards day, Kids Olympics, Kid's Garage Sale, "Cream a Counselor" and More! Download the Kiddie Junction Summer Camp Brochure to learn more today!
We look forward to meeting you and your child!
Call us now at 847-827-5415 or stop in today and find out how
Kiddie Junction can make the most of your child's early learning years!
Putting Early Education on the Right Track!